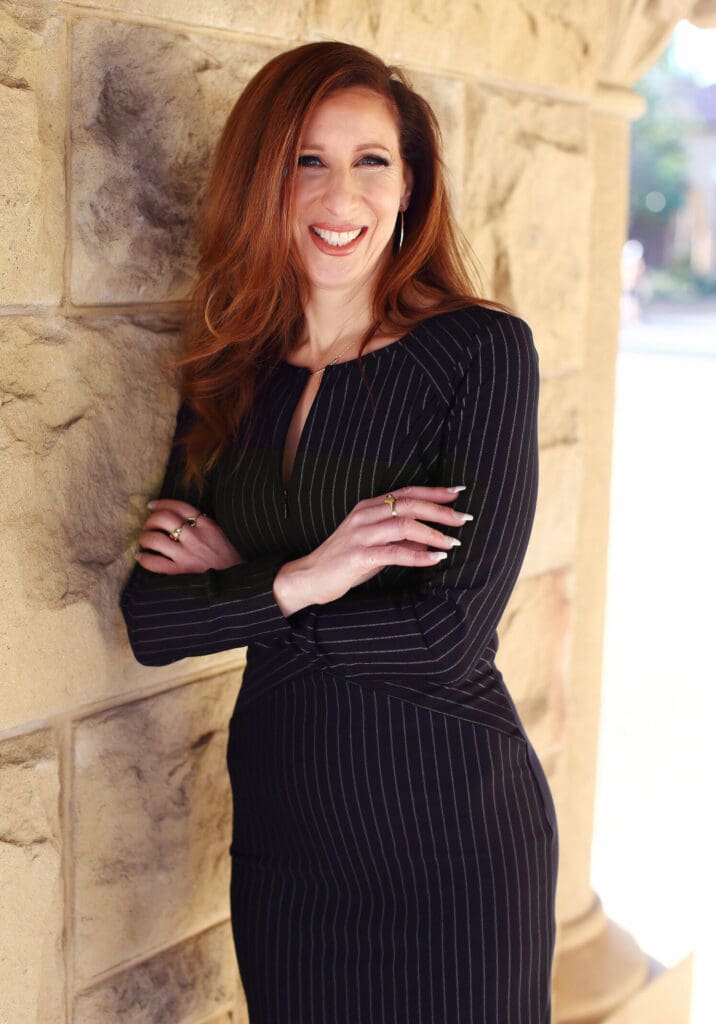 Joelle Rabow Maletis (She/Her)
MAEd MA LMFT, CEO & Clinical Supervisor (CA MFC51094) (TX MFT203810) (MT LMFT49316)
Joelle Rabow Maletis (She/Her)
MAEd MA LMFT, CEO & Clinical Supervisor (CA MFC51094) (TX MFT203810) (MT LMFT49316)
Get to know Joelle!
Degree:
Bachelor of Science in Political Science and Philosophy , Bachelor of Arts in Philosophy, MAEd- master's in education, Master of Fine Arts in Dance, and Master of Arts in Counseling Psychology.
If you could meet anyone in history, who would it be and why?
Emily Dickinson who bucked the patriarchy and wrote poetry anyway and Misty Copeland, the first black prima ballerina for the American Ballet Theater in NY who redefined ballerinas' bodies, showing the world that dancers are athletes, not stick figures! I would also like to meet Emmiline Pankhurst who started the suffragettes in the UK during WWI, helping women get the right to vote shortly after the war.
What does therapy mean to you?
I believe therapy is a process: helping people find meaning and movement in their lives – opening the door for growth and understanding thus allowing for change to occur.
Why did you decide to start JRM&A?
I started as a ballet dancer and was in the dance world for over 20 years. I had a career-ending injury and thought therapy would be an interesting profession. I always found therapy to be helpful during different times in my life and thought why not? I fell in love with psychology: it helped me understand my internal world better and guided me to make life-long changes necessary to thrive- not just survive. When my children were very young, I went back to graduate school for the third time. I understood trauma personally as well as professionally. I found that this became my calling: working with broad spectrum eating disorders, trauma and eventually military psychology. Being a  psychotherapist  became  as much of  a love as being a dancer.  JRM&A was started  to help others discover their hopes, dreams and abilities to thrive through adversity. This led me to mentoring as well as  teaching students, interns and associates  to do the same; finding their passion through doing the work be it as a client or as a therapist. My ongoing goal is to teach thriving through adversity!
Learn more about Joelle
Joelle's passion is helping clients develop through self discovery and Post Trauma Growth. As a well-known psychotherapist, Clinical Supervisor and CEO, Joelle Rabow Maletis uses reflective listening, strategic inquiry, and encouragement to provide feedback and interaction that allows clients to make informed, healthy, and compassionate decisions. Her goal is to partner with clients to provide them with the resources and skills needed to live a full life! Her passion is to help those seeking empowerment by developing their most true and successful selves. Knowing what she does now, she would tell her 18 year old self that who you are right now is not who you will be forever. Make mistakes, stay open minded and willing to try new experiences. Even if you fail, that's okay; growth comes from failure!
With her clients and staff, Joelle is proactive, dynamic, and compassionate while addressing their individual needs. By offering a safe space, Joelle works with a diverse clientele that includes C-suite executives, active and retired military personnel, first responders, and those experiencing trauma, PTSD and complex-PTSD. Through her clinical work she finds fulfillment in being of service to others while using her educational background and real-life experience. As the Clinical Supervisor and CEO of her own therapy practice, Joelle partners closely with her clients to work through their interpersonal struggles, build self-awareness, and effectively address personal challenges that are holding them back from leading their optimal lives.
Joelle's career highlights include a feature on TED Top 10 Mental Health Videos for authoring a TED-Ed's PTSD video, executive Coach for Apple, Google, Netflix, Zoom and other Silicon Valley executives. Joelle is a psychology professor at major universities, a guest speaker on ABC's 60 Minutes: Beyond the Headlines, and Associate Producer to award-winning short film "Repressive Fire" about post 9/11 PTSD. She has also been on numerous podcasts, highlights include Bi-Polar Girl, Mental Health Break, Patenting 2Go, Transforming Anxiety and  Fertility Forward. In addition, Joelle is the host of Switch Research YouTube Live Miniseries, guest host for BiPolar Girl Podcast, a published author, appeared on multiple webinars for The World Congress of Traumatic Stress, TalkSpace, The Lasting App, San Jose Police Department, San Francisco Police Department, Veteran Administration (VA) panels for best practices for PTSD treatment, and has received several Outstanding Achievement Awards for Top Female Executive.
Joelle holds a Master of Arts in Counseling Psychology specializing in Trauma, a Master of Fine Arts in Dance, a Master of Arts in Education, a Bachelor of Science in Political Science, and a Bachelor of Arts in Philosophy. She is a native Californian and adores spending time with her family – partner, two children and pets, Cleo and Madeira. Outside of the office, she enjoys all adventures, especially being an avid skier! When not working, Joelle loves traveling, sports, cooking, baking, running, biking, hiking, reading, writing and watching women's soccer!