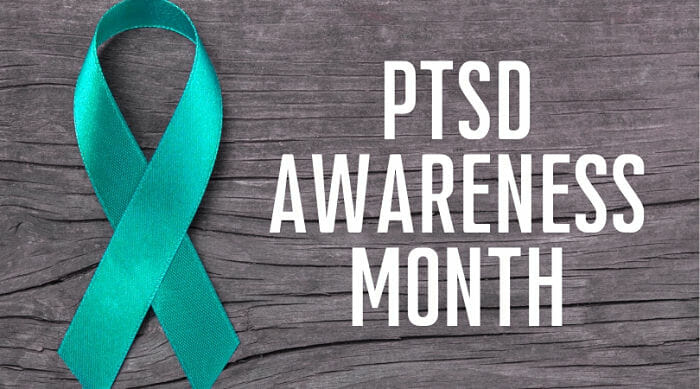 Trauma is any negative life event in which the brain perceives a real sense of danger and helplessness. Acute or Complex trauma may influence long-term mental health consequences such as PTSD. PTSD occurs when a person is exposed to or witnesses horrific events such as death, domestic violence, serious injury, abuse, direct exposure to natural disasters, rape, war, or even car accidents, and their bodies stress response kicks into gear. When this happens, "Normally trivial stimuli such as color, sound, or smell may trigger flashbacks into the full horror of the event and cause anxiety, panic, weakness, exhaustion, muscle stiffness, poor concentration and disturbed sleep" (Hollick & Connelly, 2011). Studies show that women are more likely to experience sexual assault and child sexual abuse; whereas men are more likely to experience physical assault or witness death. (https://youtu.be/YMC2jt_QVEE). According to a study by Truman & Morgan (2014) African American women experience a higher rate of trauma (Domestic violence and sexual assault) compared to other ethinic groups. Because PTSD is sneaky, most often, nobody else knows what is happening as an individual begins experiencing PTSD symptoms. 
Another form of Trauma that is important to consider is the effect of Historical Trauma. Historical trauma is passed intergenerationally through family lines. Historical trauma is related to major circumstances that subjugated a group of people because of their status, religion, race, or culture. The effects of being persecuted or oppressed can create deep wounds that expand to the entire family. Attachment and stress responses are two ways historical trauma can show up.  In honor of Juneteenth which is considered the second Independence Day for African Americans freedom from enslavement, historical trauma can be considered. What are the lasting effects of slavery and how has it impacted the families that were subjected to it? To learn more click here
In honor of June being Post Traumatic Stress Disorder (PTSD) Awareness Month, we wanted to take this opportunity to discuss the importance of early detection of post traumatic stress disorder (PTSD). Many people will go years without realizing they have PTSD, often reporting they are ashamed to admit their feelings in fear of being seen as weak. The earlier you can catch it, the more effective treatment may be. Without proper treatment, you may not be your happiest self. Below are some early warning signs to look out for when determining if you or a loved one needs a professional mental health evaluation for PTSD. Keep in mind, experiencing symptoms might not predict a mental health condition. However, if you are experiencing a few symptoms that are inhibiting your daily activities, we encourage you to set up an appointment with us, call 911, or go to your nearest hospital's Emergency Department.
Overly anxious or worried

Insomnia or nightmares

Flashbacks

Depressed mood

Loss of interest in activities that were once enjoyable

Feelings of guilt or loneliness

Emotional detachment or unwanted thoughts
At JRM&A, we aim to normalize reporting PTSD symptoms in the community by shedding light on the prevalence of it and debunking its association with weakness. We lead with compassionate, trauma-informed therapeutic models that are personalized and solution-focused therapy to help support our clients' needs and attain their personal goals. Our therapists specialize in trauma including military and veterans psychology and are well-versed in assisting various mental health conditions, especially trauma-related. The more we spread awareness about PTSD symptoms, the faster people will be able to identify and seek treatment. 
For more information about PTSD, ask your medical provider or go to the National Institute of Mental Health (NIMH). If you are a veteran in crisis, call the 24/7 Veterans Crisis Line at (800) 273-8255 and select 1.
To schedule an appointment at JRM&A, please email or call us at (650) 386-6753.
Watch Joelle's TED-Ed video on PTSD. 
References
https://www.youtube.com/watch?v=b_n9qegR7C4&t=234s
https://www.youtube.com/watch?v=YMC2jt_QVEE&feature=youtu.be
https://joellerabowmaletis.com/2021/06/01/june-is-ptsd-awareness-month-the-importance-of-early-detection-of-ptsd-with-military-members-and-veterans/
https://www.nimh.nih.gov/health/topics/post-traumatic-stress-disorder-ptsd
Hollick, M., & Connelly, C. (2011). Hope for humanity: How understanding and healing trauma could solve the planetary crisis. O Books. 
Thaggard, S., & Montayre, J. (2019). "There was no-one I could turn to because I was 
ashamed"Shame in the narratives of women affected by IPV. Women's Studies International   Forum, 74, 218–223. https://doi.org/10.1016/j.wsif.2019.05.005